D — IN


UX
-
2022


D — IN IS A CATERING APP. IT LETS YOU CREATE A CATERING EVENT WITHOUT THE HASSLE OF ACCOMODATING TO DIFFERENT CUISINES AND THE STRESSFULL TASK OF ORGANIZING IT.

APPLICATION
OVERVIEW
AS A USER YOU ARE BROUGHT TO CHOOSE BETWEEN HOST OR GUEST WHEN ENTERING THE APP. YOUR APP INTERACTION WILL DIFFER DEPENDING ON THAT ENTRY.
AS A HOST YOU CAN CREATE AN EVENT AND CHOOSE YOUR SETTINGS: WHO IS COMING? WHERE WILL IT BE LOCATED? ARE STAFF REQUIRED? INVITED GUESTS ARE PROMPTED TO ACCEPT AN INVITATION AND TO CHOOSE THEIR OWN MEAL.
BASED ON ALL ENTRIES, D — IN WILL AUTOMATICALLY CALCULATE WHAT WILL BE REQUIRED FOR YOUR EVENT: FOOD, CUTLERY, STAFF, BEVERAGES, ETC.
AS A HOST YOU WON'T HAVE TO WORRY ABOUT CUISINE TYPES (VEGAN, PAELO, KETO, VEGETARIAN, ETC) OR ALLERGIES. EVERY GUEST CHOOSES WHAT THEY'D LIKE TO EAT AND AS A HOST YOU ARE LIBERATED FROM THE PREPARATION, THE COOKING, THE DELIVERING OR CLEANING.
---
ORDERING


FROM CHOOSING THE FOOD, THE EQUIPMENT OR THE NUMBER OF STAFF REQUIRED, CUSTOMERS CAN BE OVERWHELMED WITH THE ACT ITSELF OF HOSTING AN EVENT.

---
LOGISTICS


LOGISTICS CAN GET COMPLICATED: KNOWING HOW MANY WAITERS YOU WILL NEED? DOES YOUR VENUE HAVE A BAR? DO WE NEED TO SET UP A PREP ZONE? DO YOU NEED SERVERWARE?ETC.

---
SPEED


EMERGENCIES AND LAST MINUTE PARTY PLANNING IS A RECURRING INSTANCE IN THE CATERING WORLD. HOW CAN WE BETTER PROJECT MANAGE THESE EVENTS WITH URGENCY?

---
USER FLOW
&
LO-FI

I SOMETIMES WORK SIMUSTANEOUSLY ON THE USER FLOW AND THE WIREFRAME, AKA, WIREFLOW. IN THIS CASE THE WIREFRAME HELPED ME ADVANCE AND THE USERFLOW HELPED ME CLOSE ANY LOOSE LOOPS.
---
WIREFRAMES
& STYLE GUIDE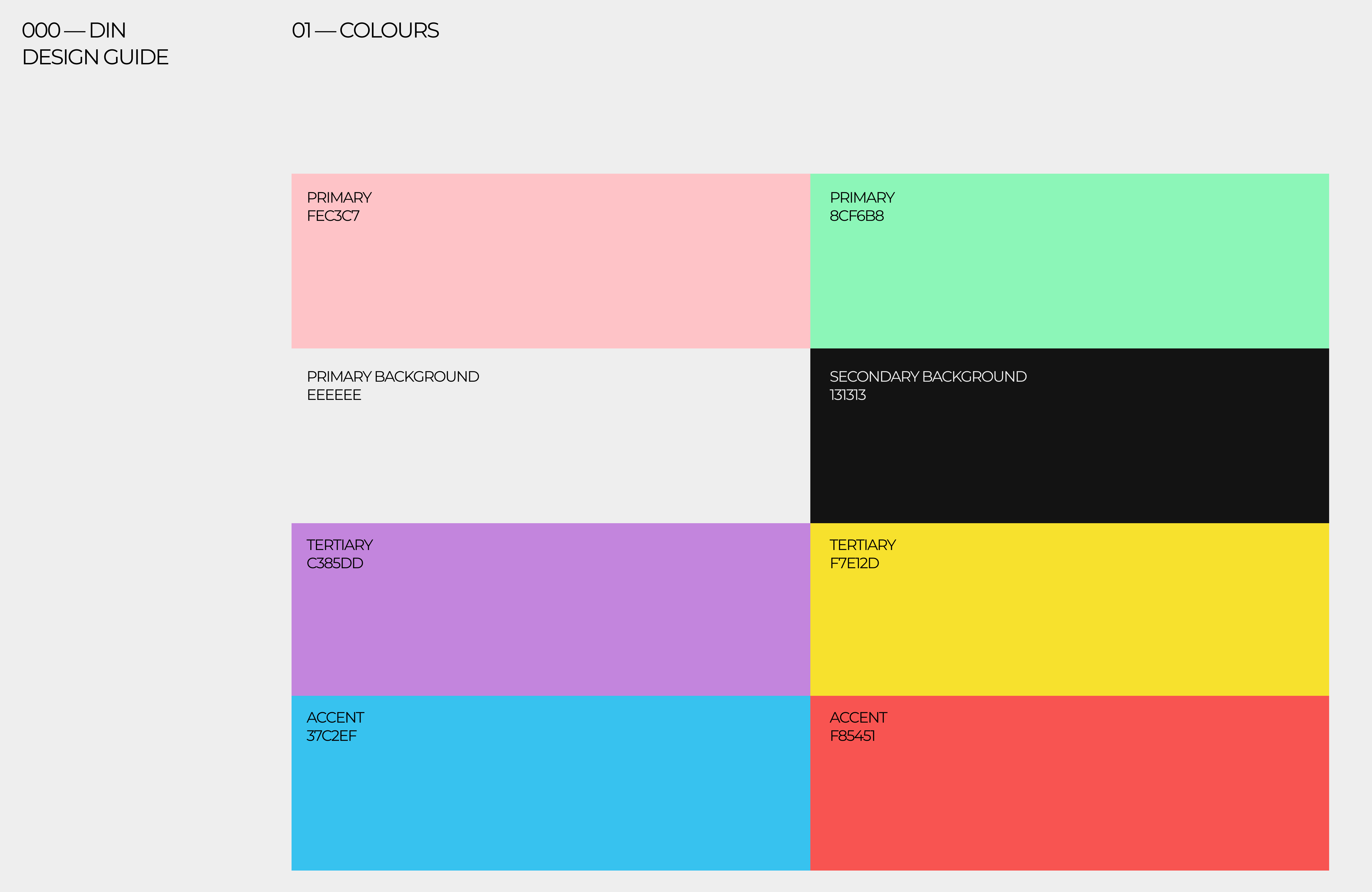 ---
HI FIDELITY
MOCKS
& BETA RELEASE


I WANTED THE APP TO LOOK CLEAN AND INTUITIVE. MINIMAL GRAPHICS AND MINIMAL
ICON USE. I DID NOT WANT TO CREATE ANOTHER SET OF STYLISED ICONS BUT RATHER PUT FORWARD THE SENSE OF MODERNITY THAT THE CLIENT WANTED.


---
LEARN MORE PAGES
THESE PAGES WERE CREATED FOR NEW USERS WANTING TO DISOVER WHAT D — IN OFFERS.
---
RECEIPT
AND
PAYMENT PAGES
EDIT ACCOUNT PAGES
---
INTERACTIONS

IT WAS IMPORTANT TO ME TO CREATE A SEAMLESS TRANSITIONS BETWEEN FRAMES. INTERACTION AND ANIMATIONS ARE ALWAYS PRESENT.


PROTOTYPING
& TESTING

MULTIPLE LAYERS OF PROTOTYPING WAS DONE THROUGHOUT THE APP BUILD. AT THE MID FIDELITY STAGE I TESTED GENERAL APP USABILITY WITH MONITORED INTERVIEWS.

ANOTHER USABILITY TEST WAS COMPLETED WITH THE BETA RELEASE. THE APP WAS ADJUSTED BASED ON USER FEEDBACK.

---
75 +


INDIVIDUALS PARTICIPATED
IN RESEARCH
---
5 +


IN DEPTH VIRTUAL
INTERVIEWS
---
3 +


ON SOCIAL MEDIA
PLATFORM
---